Due to High Demand, many of our Manufacturers are Experiencing Issues That May Cause Delays with Orders
Many of our Manufacturer are having difficulty keeping up with the strong demand.
JEGS is dedicated to providing the best customer service available.
We have worked hard to provide alternate substitutes where needed. Please look for "Items You May Also Consider" as an available substitute (cross reference). We have thousands of cross references available - see example below.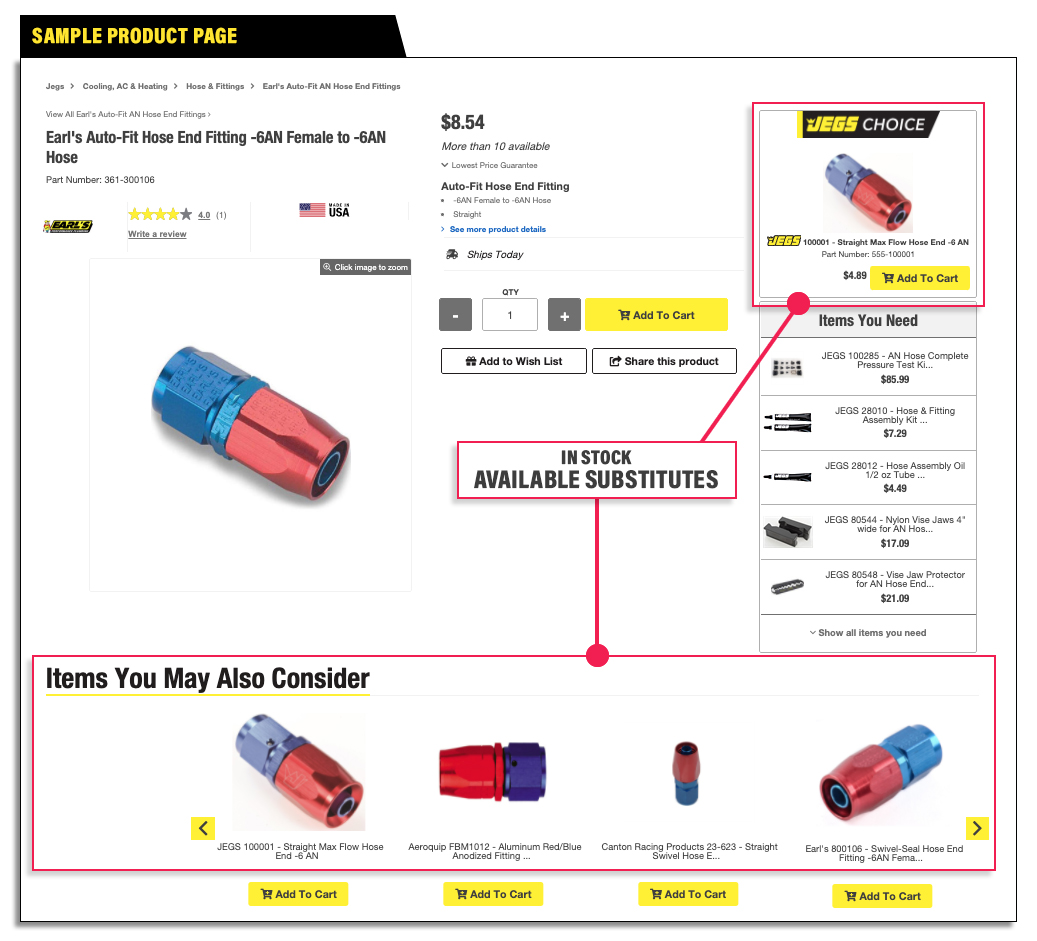 Don't Lose Your Place-In-Line
Some Suppliers may not have a cross references.
Please consider keeping this item 'on-order', because cancelling could further delays.
To Receive the Most Current (Up-To-Date) Order Info:
Do we have your most up-to-date email address?
If you have already created a profile on JEGS.com, go to the Update Profile tab in My Account

to add or change your email address.
If you have not registered an account on JEGS.com and wish to gain the benefits of express checkout, viewing past orders, & easy returns please Create Your Account
To Place an Order:
Go to JEGS.com anytime 24/7
Call us at 1-800-345-4545 press-1 on the main menu, then press-2.
Representatives are available 7:00am-Midnight (EST) Monday through Friday, and 8:00am-11:00pm (EST) Saturday and Sunday.
Please know that we are experiencing higher call volumes at this time and wait times may be longer than usual.
To check on your order status anytime visit our Order Information